Leap Into Art
(a sadly neglected blog lately. I guess it takes awesome Dianna to get me blogging again. :D) There are lots of fun art activities in my archives though. So
head over
for some easy summer entertainment. I am mommy to 3 art-loving girls and have been teaching art for kids for nine years. I have done this activity with kids of all ages several times and it is always a crowd pleaser. Sometimes it is the simplest things make for the most fun. When you add sugar, it is almost guaranteed that you'll have a good time. That is basically what this activity is all about. I highly recommend it for toddlers up through elementary ages (and maybe even beyond.)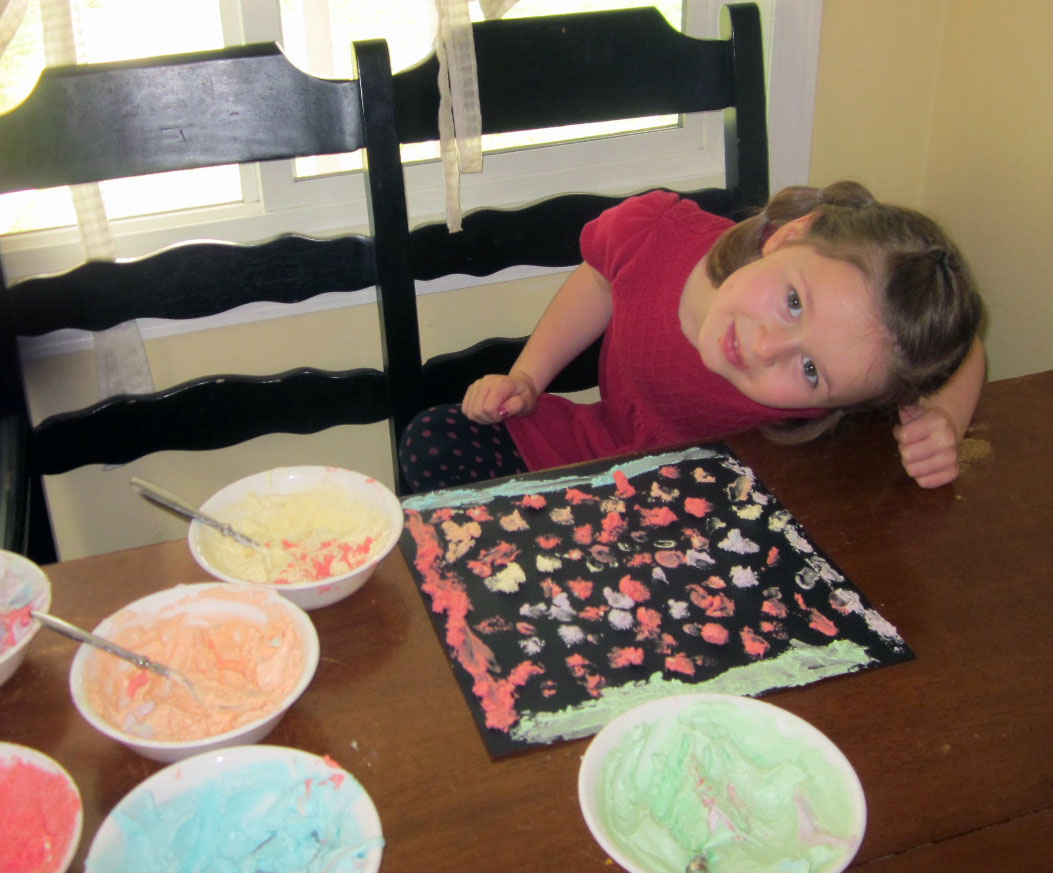 Pick up a container or two of cool whip and a few small packages of Jell-o. (I offered 6 flavors and it was probably a little too much. I'd do 3 or 4 again, and not worry about making so much next time.) Separate the cool whip into bowls and stir in about 2 Tbs. of the dry Jell-o. Stir well to dissolve the Jell-o a bit; add more to intensify the color if needed.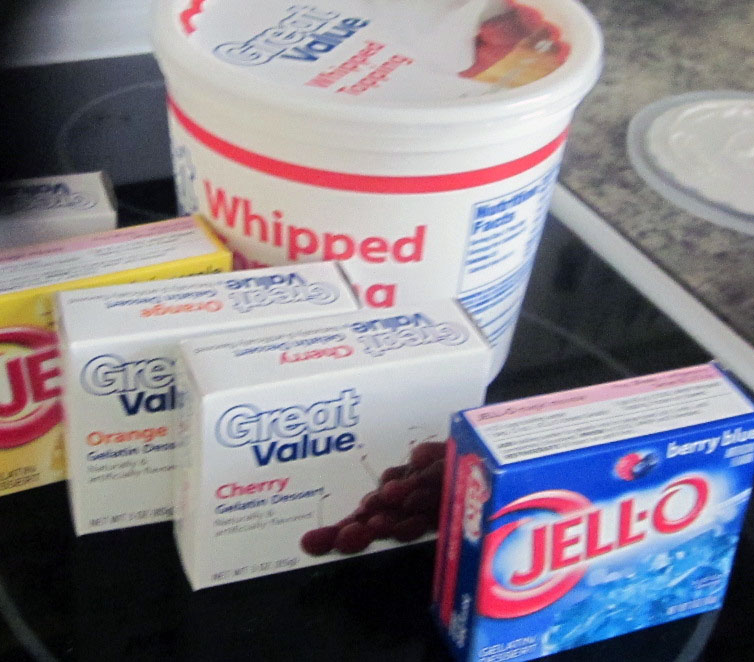 Now get to work. Let those little kiddos finger paint...and um-eat-to their heart's content.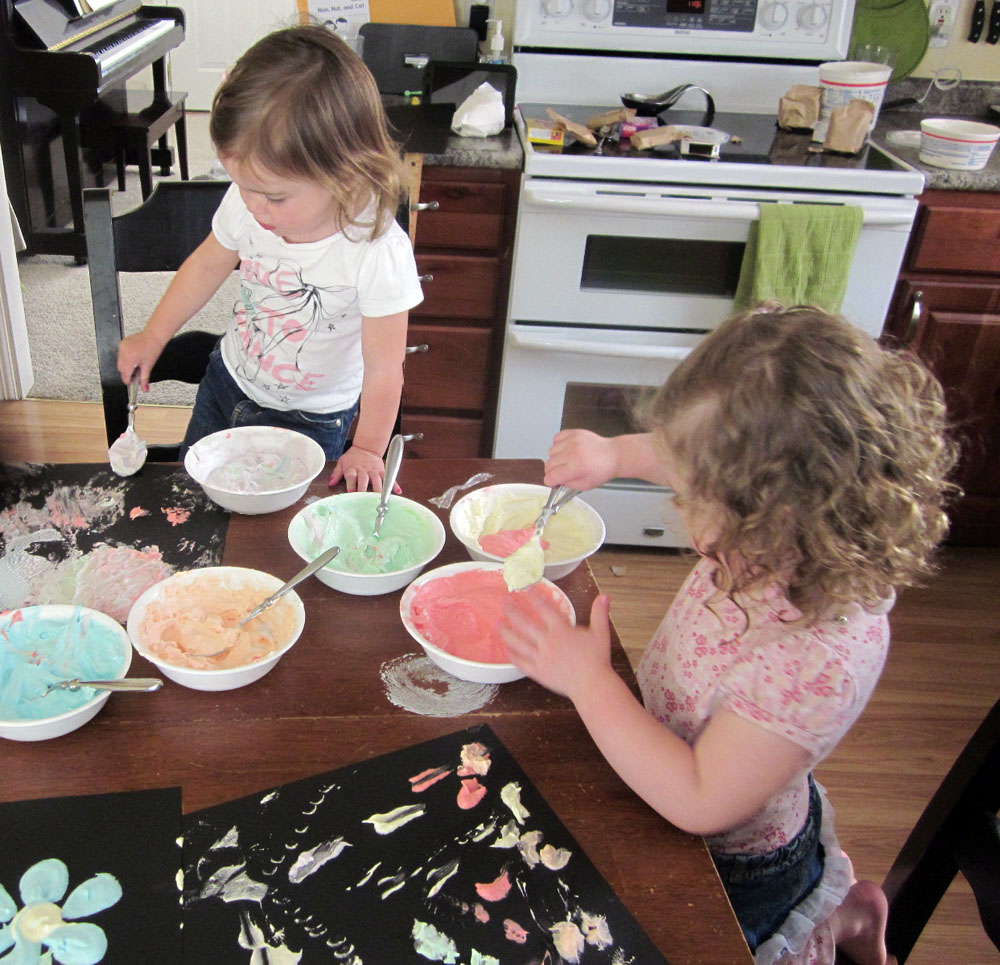 Don't forget to sit down with your little one and paint too. Kids love to work along side you. They also learn a lot from watching you model how to do it. When your painting dries, you will have a puffy, sweet-smelling piece of art to hang on the refrigerator. Just don't be tempted to lick it when that 3:00 in the afternoon low hits!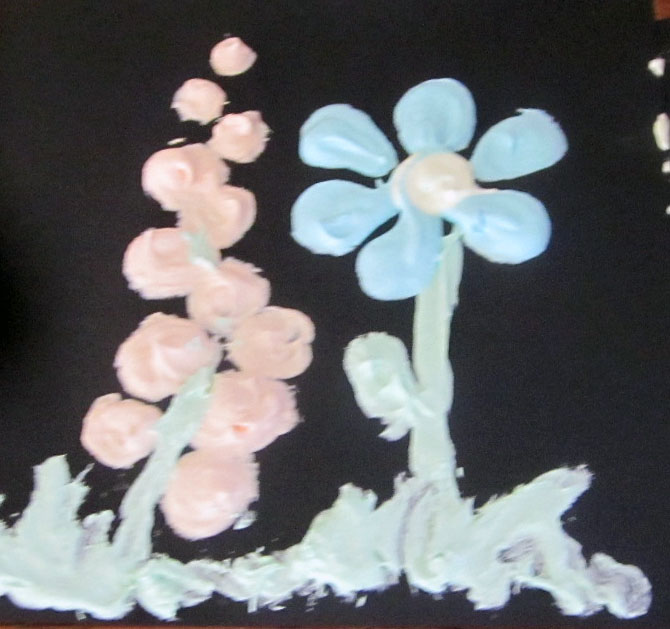 If you would like to guest post in the Terrific Tuesdays series email me.