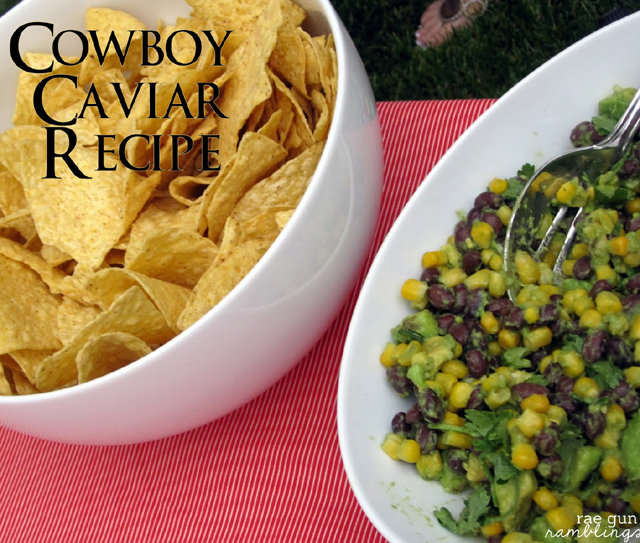 I'm Marissa from
Rae Gun Ramblings
where I blog about all thing crafty, delicious, and bookish. I spend most of my days sewing for my
Etsy shop
where I sell handmade baby clothes and fan stuff for Young Adult book lovers.
I love appetizers of all kinds and I'm am totally a chips and dip girl. So, today I want to share a yummy and not too bad for you chip and dip recipe.
Cowboy Caviar Recipe
2 TBS red wine vinegar
1 1/2 tsp oil
1 1/2 - 2 tsp hot sauce (like tapatio)
1-1 1/2 clove garlic minced
1/8 tsp pepper
1-2 TBS lime juice
In bowl large enough to mix with the following ingredients, combine and whisk thoroughly
2 avocados cubed
1 can corn
2/3 C chopped cilantro
2/3 C green onion sliced
1 can black eyed peas (or black beans)
8 oz roma tomato chopped (I never include this since I don't like tomatoes but my the other ladies in my family include it in theirs)
Add the remaing of the ingredients to the bowl. Mix thoroughly, add salt to taste (more lime juice if desired).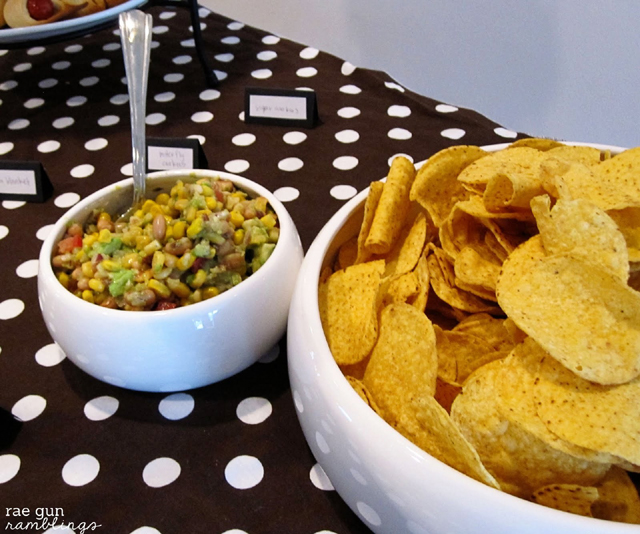 Hope you like it! And I hope you'll swing by and visit me over at
Rae Gun Ramblings.
Here are a few of my favorite recipes you'll find when you come by :)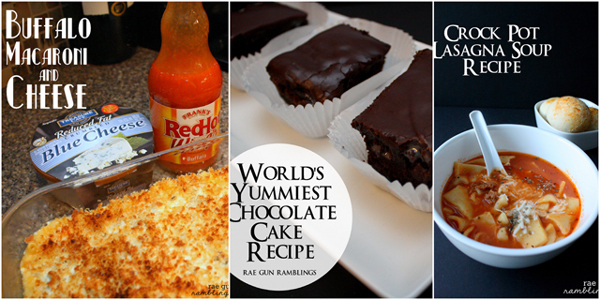 Let's connect! You can also find me hanging out here.
If you are interested in being part of the next Recipe Roundup send me an email.