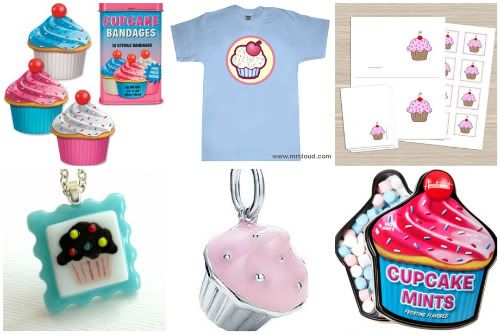 1)
Cupcake bandages

2)
Mr Cloud cupcake t shirt
3)
Cupcake stationery
4)
Gumball cupcake fused glass pendant

5)
Tiffany & Co. cupcake charm
6)
Cupcake mints

Have you heard about the Cupcake Conference? No? Well here are a few details.
July 31, 2010
At the Grand America
Admission is 1 can of food for the
Utah Food Bank
Space is limited
More details to follow on the
Cupcake Conference site
.
Follow their tweets here
.